Europe's reliance on conventional power sources was highlighted this winter by a cold snap plus the easing of COVID-19 lockdown restrictions in some countries.
A new study reveals that although renewables made up more than four-tenths of Europe's fuel mix in the first quarter of 2021, nuclear was the largest single fuel source, with hydropower second. The research by electricity market analyst EnAppSys showed that the cold winter and easing of lockdown restrictions boosted demand for electricity, leading to higher-than-normal levels of fossil fuel generation.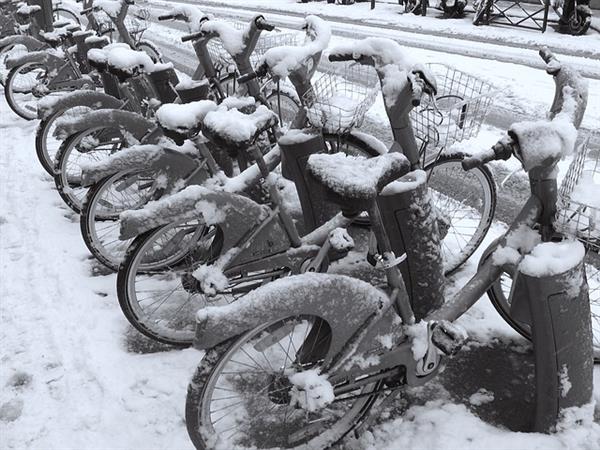 Renewables maintained its position as the largest contributor to Europe's power generation mix since the end of 2019, making up 41% of the share in the first quarter of 2021. Nuclear generation contributed 26%, gas 18% and coal/lignite 15%.
Demand increased by around 10 TWh compared to the same quarter in 2020, due mainly to a cold snap that saw temperatures around 5 degrees centigrade lower than average in February and March. This pushed overall generation levels up to 781 TWh – an increase of 6% from the 739 TWh in the fourth quarter of 2020 and 2% higher than the 766 TWh produced in Q1 last year.
The colder-than-usual winter weather meant that Europe's fossil fuel fleet produced 8% more than in Q1 2020, as more dispatchable generation was required to meet increased demand.
The largest single fuel source contributor was nuclear, which produced 205 TWh across the quarter, with hydropower (143 TWh) displacing gas as the second biggest contributor (140 TWh).
"This winter has highlighted the continued importance of fossil fuels in periods of high demand," said Jean-Paul Harreman, director of EnAppSys BV. "While the renewables fleet once again produced more than four tenths of the overall fuel mix, the cold winter weather meant that Europe had to rely on gas-fired plants and even the declining coal fleet to meet increased demand for electricity.
"The challenge is to become less reliant on fossil fuels as Europe moves towards a greener future, but the latest quarterly data shows that we're not there yet.
Harreman said nuclear remained the largest single contributor to the fuel mix due to its high levels of installed capacity and fairly consistent operation.
"The second highest contributor varies depending on circumstance. This often used to be coal but the decommissioning of coal units across Europe has led to a reduction in its share over time. Now the amount of wind and rainfall, and so the amount of dispatchable thermal generation needed to meet demand, is the main factor in determining which fuel source takes second place," Harreman said.
Gas-fired generation jumped 7% in the latest quarter compared with Q1 2020. However, the continuing upwards trend of hydro generation meant that hydro produced more (143 TWh versus 126 TWh). The declining trend of coal/lignite-fired generation was halted somewhat by the cold weather, with these plants generating 10% more than in Q1 2020.
Harreman said solar produced 21.8 TWh in the quarter, rising by 10% since 2019 Q1 due to an increase in solar installed capacity across Europe.
However, the biggest contributor to the renewables mix in Q1 2021 was hydro (reservoir and river), which reached its highest level of generation since Q1 2015.
The second largest contributor to the renewables mix was wind (124.5 TWh), although this was 15% lower than the record 146.1 TWh produced in Q1 2020.
This article was originally published on Power Engineering International and was reprinted with permission.